5 Steps to Choose the Best ERP Software for Your Organisation
20 Aug 2018
An Enterprise Resource Planning (ERP) software is an integrated solution to streamline your business processes, effectively assisting your manpower in productivity and efficiency. With Digital Solutions and Automation being all the new rage, picking out the best ERP software for the company is an important requirement. Knowing the importance of the ERP system, even the Singapore government encourages such technological implementations by introducing various supporting grants for small and medium enterprises (SMEs).
The Importance of Choosing the

Best

ERP Software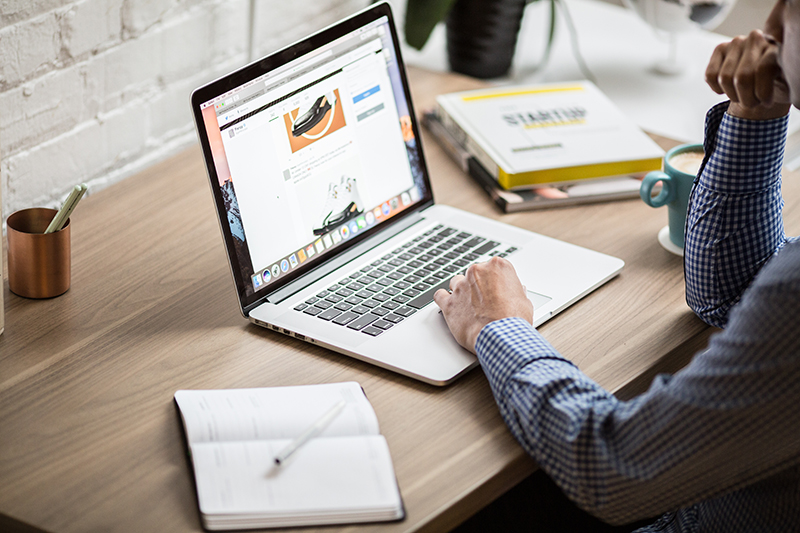 If you're in the early stages of considering the adoption of an ERP system, you might be wondering about the specific benefits it can bring to your business. When chosen correctly, an ERP system can significantly boost your business's efficiency and productivity. The 3 main benefits that a good ERP software can bring to your business are:
Productivity Optimisation
The best ERP software for your company will offer a key benefit in automating routine tasks for companies. With features like built-in account reconciliation and transaction matching, it greatly enhances operational efficiency and expedites financial closing procedures. This results in quicker SEC reporting and affords the CFO more time to focus on strategic tasks such as scenario planning and M&A strategies.
Reduce Cost
By enhancing the efficiency of operational processes, an ERP system can effectively reduce costs and boost profitability throughout your organisation, spanning departments from manufacturing to finance.
Simply consolidating your IT systems typically constitutes a cost-saving endeavor, reducing expenses associated with multiple licenses, support fees, infrastructure, and administrative resources required for maintenance. This streamlines production planning.
For manufacturers, an ERP system equips you with a higher degree of data for proactive management of operations, overseeing inventory, preventing disruptions and delays, and expediting decision-making.
Flexible Operation
The contemporary ERP system's integrated, yet modular, structure empowers you to implement the necessary components as and when you require them. You have the flexibility to determine the order in which you address various aspects of your business, whether it's upgrading your financial processes, facilitating company-wide planning, or enhancing your logistics operations.

5 Steps

to Choose the Best ERP Software for Your Business
Now, after finding out the benefits that ERP software can bring to your business, you may be wondering which one is the most suitable for your company among the mass variety of ERP systems out there. In this part, we will show you the 5 important steps on how to choose the best ERP software for your company.
1. Know what you need
Before making a big investment, it's necessary to review and analyse your business process. Thoroughly identify the difficulties and drawbacks of your current system in each department to see if they can be improved with an ERP system. All staff members including your IT department should be involved in this process to find out all the requirements. From there, you should consider your business priorities and determine which features are a must-have or nice-to-have, so that you can point out a specific goal to follow later. We suggest you take the lead in the selection process instead of allowing the software vendors to draft out the new flow, as you have the strongest knowledge of your business. Afterward, you may allow your finance department to define the budget for the new ERP system.
2. Research the software providers
There are many ERP systems in Singapore that you might be overwhelmed. To pick out the best ERP Software, you should acquire your own knowledge on the benefits of ERP, types of ERP solution or customisable modules by referring to any online materials or ask for help from your IT team if needed. Mindfully follow the goal and requirements you have determined previously to figure out the most suitable system. For instance, SMEs should go for a lightweight system with less-complex screens and dashboards. You might also consider between a cloud-based software which is hosted on the vendor's servers or an on-premise one which is installed locally.
3. Look for objective advice
If you have any outstanding enquiries, don't hesitate to ask for help from anyone in your network who is experienced with using an ERP solution. If possible, get in touch with an expert or even find out customers' references and contact them directly. Otherwise, do spend time to research the ERP providers' testimonials and case studies for a practical overview.
4. Contact the potential providers
After finishing your own research, a short list of "The best ERP software providers for my company" should be generated. Contact the potential vendors to ask for an appointment or software demo/ trial. At this point, all of your business requirements should be set out in detail so that the consultants can understand your needs and advise on the best option. The more the software providers know your company, the better they can deliver a solution to help your business. Thereupon, let each of your team members decide and rank the software demonstration themselves and later compare results for more objective opinions.
5. Compare Price Quotes
Now it is the time to request the price quote from your preferred providers to make your final decision according to the budget that was set. Take note to ask for a detailed quote with the specification of concurrent user numbers, implementation, training, customisation, software licenses, and other related fees. The cost breakdown should be included in the Software License Agreement afterward. Furthermore, keep yourself updated on the current government grants so that you do not miss out potential funding for your company. Some ERP vendors offer free support to prepare for the complex grant application.
If you have followed all the steps carefully from the beginning, there's a high chance that you've found one of the best ERP software on your own. Taking all aspects into consideration, have a last discussion with your team to come to the final agreement. Deciding and finalising on an ERP system can be daunting but once it has been implemented, the benefits will be evident.

With over 30 years of delivering services to hundreds of SMEs, Synergix Technologies is confident to help you experience the benefits of Synergix ERP System in Singapore. You can contact our team anytime for free consultancy and grant application support!