5 Ways ERP Software Can Leverage Non-office Workers' Life
08 Sep 2021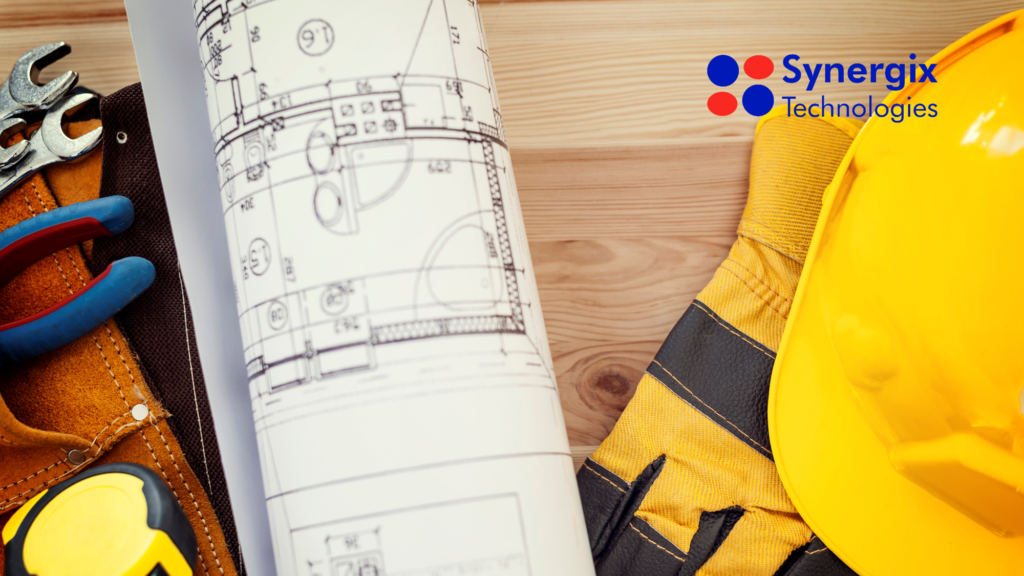 Blue-collar workers make up a significant portion of the global workforce but unfortunately, only a small percentage of deskless workers are able to apply technology in this era of rapid technological change. The majority of their daily tasks are still manually completed, which takes a lot of time and effort. In this article, we would like to clarify why companies should pay greater attention to the needs of those at the coalface of a business and 5 ways that ERP solution helps to leverage non-office workers' life.
Enhance productivity
Nowadays, workers no longer have to work overtime to prove their diligence. It is time to elevate the way people work, for example, by creating digital schedules – because scheduling has a great impact on an organisation's efficiency. Employees who are under-scheduled may find themselves with too little to accomplish, but those who are overscheduled are more likely to experience stress and tiredness. Employers may create a better employee experience by giving deskless workers more control over their schedules, for example, through easily updated calendars for shift swapping and initiating time-off requests. This can be disentangled by implementing ERP system – as the system simplifies and automates business operations, resulting in a more effective and organized business structure.
Reduce staff turnover rate
The employee turnover rate in deskless-related industries is high. It might be frustrating for managers to watch workers leaving their organisation on a regular basis without knowing how to improve the situation. One of the factors that increase the turnover rate among workers is the lack of information transparency.
In this case, ERP software makes it simple for companies to handle this issue. Specifically, the Human Resource Management module in Synergix ERP software assists businesses in human resource administration by making information more transparent with workers. For example, it can help them keep track of their compensation and benefits. Workers will feel valued and want to stay with the company for years if they are given enough information needed.
Manage adeptly and effectively
Managing a company with hundreds or thousands of workers is not easy. Effective management of the deskless workforce opens up the possibility of increasing work quality and expanding company scale. ERP systems provide not only stronger management and engagement solutions, but also assistance in visualizing and comprehending data in order to recognize chances for continuous improvement in their business. Implementing ERP solutions helps strengthen competitive advantages and allows businesses to continue to impress their customers.
Eliminate mundane tasks
ERP software can help companies eliminate tons of tedious and repetitive tasks. Hence, employees can save time to focus on significant tasks and improve the whole companies' productivity. For example, in restaurants, taking customer orders is time-consuming and even boring. Synergix F&B ERP Solution Package can help solve this problem by planning and executing to fulfill customer orders. It will provide them with real-time visibility from food order management to kitchen scheduling with integrated kitchen management software. Any modifications to the schedule will also allow both managers and front-of-the-house positions to be notified in real-time. The system gives them more control, flexibility, and transparency over their F&B operations.
Communicate more effectively
Poor communication is one of the causes of low productivity among deskless workers. Most of their work is done outside of the offices, that's why they frequently lack continuous access to information, communication technologies, and their firm's internal systems and frequently find it difficult to communicate with other teams and their supervisors. This can lead to productivity drop and stress triggers.
Luckily, ERP solutions can assist businesses in addressing these communication and information dissemination difficulties by sending crucial work updates to workers without delays. It allows employees to communicate top-down and two-way, keeping them informed about strategic projects and processes while also collaborating and learning from others. All in all, deskless workers can remain connected and engaged with the company's general organizational culture.
SUMMARY
In a nutshell, ERP software can help businesses enhance the experience of their deskless staff as it simplifies or eliminates repetitive processes and streamline all data in one platform. Businesses, as a consequence, can manage employees more efficiently and grow thrivingly. Synergix Technology is one of the leading ERP vendors in Singapore providing software with various customisable features that will meet our clients' specific needs.
GRANTS
The Singapore government has made several grants available to encourage businesses to get started on their digitalisation journey. With the Productivity Solution Grant (PSG), eligible enterprises can claim up to 80% of the qualifying costs. In addition, an Enterprise Development Grant (EDG) is also available to decrease the net cash impact. These grants' maximum support level will be extended until March 2022, so this year is the best time for companies to adopt an ERP system.
Contact our specialists now for further information!