Big Data Analytics In ERP System
16 Jun 2021
Across the entire spectrum of industries these days, the Enterprise Planning Resource system (ERP system) has been the backbone of various businesses. Its impacts become more remarkable when many of them find out the system becomes more effective while going along with cutting-edge technologies such as Big Data, IoT or AI. In this article, we would like to demonstrate the role of Big Data Analytics in ERP system, so that companies can know why the duo of ERP software and Big Data is a necessity in today's day and age.
WHAT IS BIG DATA ANALYTICS?
The concept of Big Data Analytics has been around for recent years. Big Data refers to "a field that treats ways to analyse, systematically extract information from, or otherwise deal with data sets that are too large or complex to be dealt with by traditional data-processing application software" (Big data – Wikipedia, 2021). Big Data is considered important to businesses as it supports companies to exploit and manipulate their data to identify new opportunities, which commits to smarter businesses' moves, more efficient workflows and operations, higher profits, and better customer experience.
THE INTEGRATION OF BIG DATA AND ERP SYSTEM
ERP systems manage things across the enterprise, links numerous departments of the enterprise and provide a holistic view of all business data so that users can have useful insights into the market scenario. However, with the help of Big Data analytics, it can go even further. Big Data can help predict better the upcoming demands and future needs of the market. The data analytics tool not only assists businesses in determining the current core consumer demands and behaviors but also forecasts how a product is going to perform after being launched. This insight, for instance, can only be seen when integrating Big Data analytics into the Enterprise Resource Planning systems.
THE BENEFITS OF BIG DATA ANALYTICS IN ERP SYSTEM
Greater Customer Experience
Most of the companies now are taking advantage of social media platforms, mobility and sensor networks which can be undertaken by Big Data. It collects all feedback from customers, analyses their habits and current purchase trends as well as predicts their future needs. Thus, when there is a collaboration, Big Data will empower ERP software with better insights and data, collected from different sources. Businesses then can have a deeper understanding of what their customers like or do not like in order to offer better-tailored offerings, recommendations that their clients are actually craving for.
Better Supply Chain
Effective supply chain management is a complicated endeavour as a full supply chain circle usually relates to numerous combined processes and cross-function departments or companies. Hence, it raises a big challenge for businesses to keep a record of all processes.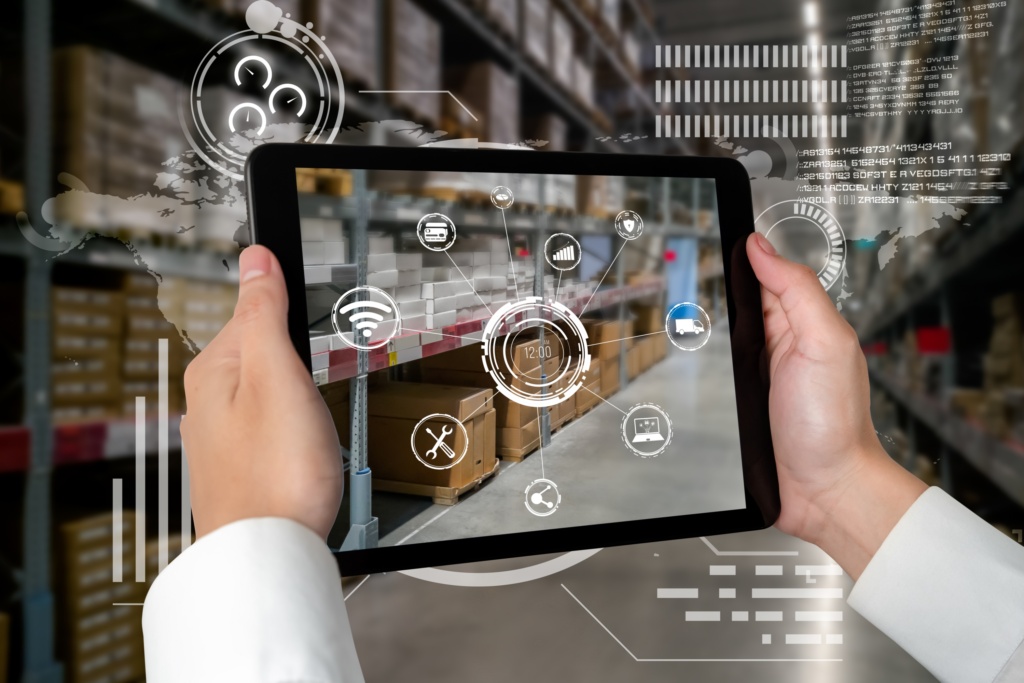 When ERP software is fortified with Big Data, companies gain access to elaborated overview of the entire supply chain – an in-depth look into the whole processes and assets. The involved routes are monitored and streamlined in the product flows and movements wherein businesses can easily supervise the whole general running stages. As such, businesses can plan concrete strategies with much ease after all.
More Accurate Sales Forecast
There is no denying that businesses need to streamline historical purchase data into accurate predictions and forecasts. ERP system in collaboration with Big Data helps analyse the inventory and supply chain process allowing businesses to have valuable insights into the in-present market status, sales patterns, etc. This, in turn, enables companies to not only adapt their operation, forecast, etc accordingly but also better manage their supply and demand requirements for different products. Therefore, there will be a reduction in the instances of under or overstocking, facilitating a significant increase in productivity and revenue without wasting resources and budget.
GRANTS
To encourage the SMEs during the pandemic period, the Singapore government has released several support schemes for them to tap on. As a pre-approved vendor for Productivity Solution Grant (PSG) by IMDA, Synergix Technologies has successfully assisted many companies to apply for funding of up to 80% of the qualifying cost. Besides, SMEs can also look into other grants such as Enterprise Development Grant (EDG) in order to receive financial support and minimize the net cash impact.
Might the above-mentioned be helpful for you, drop us a call if you want to have a free consultation!