Business Challenges for Singaporean SMEs in 2019
26 Apr 2019

In Singapore currently, there are approximately 219,000 small and medium-sized enterprises (SMEs), which makes up 99% of all domestic companies and contributes 50% of national GDP. Each Singaporean SME employs 10 staffs on average and creates jobs for about 65% of all workers. It's not an understatement to say that the well-being of the Singaporean economy depends on the success of these businesses or small businesses are the core engines of national economic growth.
In today's digital world, SMEs have more opportunities to grow and expand but business challenges still remain. In this article, we would like to address the key challenges that businesses in Singapore are facing in 2019 in four different business aspects, namely Finance, Manpower, Digital Transformation, and Cybersecurity.
1. Financial condition
It is obvious that finance-related problems are an ongoing issue for all businesses worldwide including SMEs in Singapore. Regardless of the operational sector, enterprises will more likely fail to succeed if they are not able to maintain a sustainable financial condition.
The stronger the fundamental financial stream, the better a company has a chance to grow. Thus, SMEs not only need to streamline the operational system to reduce the reluctant costs (by integrating useful solutions like an accounting Enterprise Resource Planning (ERP) system into their core structure) but also have to find calls for funding in order to sustain their internal budget.
Besides the typical funding sources such as bank loans, angel investor or business incubators, this year, the Singapore government will continue to encourage SMEs on technology adoption with more government grants for pre-approved cost-effective digital solutions. The challenge for SMEs is to figure out a best-fit business solution, which is offered with government fundings, to acquire technology such as ERP software at an affordable cost for long-term utility and sustainable growth.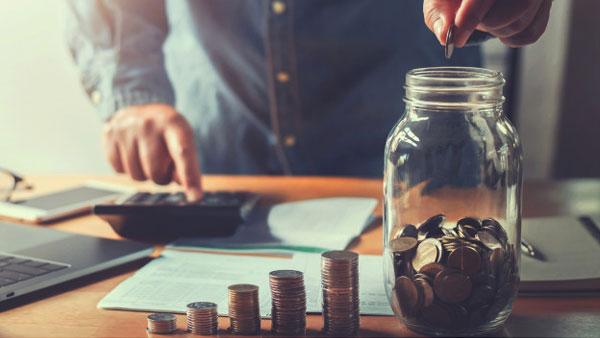 2. Manpower
In terms of manpower management, the business challenges lie in the difficulty to hire and retain the right people and the need to be more productive without depending on foreign workers.
In Singapore, some sectors such as Retail, Construction and Food & Beverage still suffer from labour-intensive method. As the Singapore government has made a decision to tighten the Dependency Ratio Ceiling (DRC), which lowers the proportion of foreign workers a company can employ to 35% in 2021, Singaporean workers need to be encouraged to strengthen skills while employers need to redesign the jobs and work processes with digital technology to facilitate employees (Straitstimes 2019).
In addition, enterprises seem to encounter countless obstacles in finding potential applicants who are not only tightly aligned with company's value but also see eye to eye with top management on the main mission, and eventually, wholeheartedly engage in the company. To increase local employee retention rate, top management is recommended to increase confidence in leadership and improve company cultures, engage their staff into the general plan and acknowledge their valuable contribution to the business success with praiseworthy rewards.
Ms. Linda Teo, the Country Manager of ManpowerGroup Singapore, highlighted the urgency for enterprises to "rethink their business strategies, such as incorporating new technology to automate and streamline their workflow" and "redesign service roles that address locals' mindset to retain more local talents in the long run" (Manpower, 2019). Understanding that, the Singapore government has released funding supports such as Job Redesign Grants to reduce heavy reliance on manpower as well as redesign Easier, Safer and Smarter jobs for business' workforce.
3. Digital Transformation
As the world has become increasingly digitalised and digital transformation is not a matter of "if" but "when", it is of paramount necessity for SMEs owners to possesses a digital-first mindset. Only by adopting innovative technologies can companies optimise the operational processes for consumer's demands and scale up the business in the digital era.
At present, due to the misconception "digital equals costs", many SMEs still have not gained awareness of the importance of digital transformation while their rivals have taken opportunities to go digital and take their businesses to the next level. Since "what could really move the needle for Singapore's future economy are businesses that are driven by technology and are global in nature" (Kuik Xiao Shi, 2015), local companies urgently need to prioritise digitisation not only for their sakes but also for the national sustainable growth.
4. Data Security
On the other hand, the threat of being hacked and infringed by cyber-criminals in the digital world is an everyday reality. As all companies can possibly become a victim of this illegal action, it is recommended that small business owners should raise a higher level of awareness than anyone else as they are more vulnerable to cyber attacks due to the lack of cyber security infrastructure. Almost three in five or 56% of SMEs in Singapore experienced a cyber incident in 2018 (Singapore SME Cyber Preparedness Report)
The most severe effect that businesses might suffer from is data leaking. As data plays an integral part within an operational system, losing confidential business data may result in downtime costs, unpredictable operational interruption and even business disruption. In 2018, Singapore experienced the worst cyber attack, in which hackers had stolen data of SingHealth, the largest group of healthcare institutions of Singapore (Straitstimes, 2018).
As digitisation is indispensable, preparing security protection for your business is a must-have action in the digitalisation journey. Therefore, it is critical that enterprises should do thorough researches and consult with ERP system specialists, if possible, to pick out a reliable ERP software provider with experience.
Conclusion
Business challenges are no exception to any enterprises, from SMEs to even big-sized enterprises. Improving and complementing the business operation with an Enterprise Resource Planning (ERP) is an effective strategy to overcome these challenges and achieve shinning success over competitors in the digital era.
As an experienced digital solution provider for nearly 30 years, we have been providing Synergix E1 ERP Solutions in Singapore to hundreds of local SMEs and help them to handle business challenges effectively. Besides the flexible customisation and authorised security protection, we are committed to always study and upgrade our ERP software solutions to optimise our customers' business with the latest technology.
Additionally, as Synergix Technologies is a pre-approved digital solution vendor recognised by the Singapore government, SMEs who choose ERP solutions can be funded up to 70% to go digital when applying for grants such as Productivity Solutions Grant (PSG).
Feel free to contact our ERP experts for consultation on business challenges and digital solutions to find out the most suitable Government Grant for your organization today!