Construction ERP Software With Project Budget Control & Subcon Progressive Claim
02 Dec 2020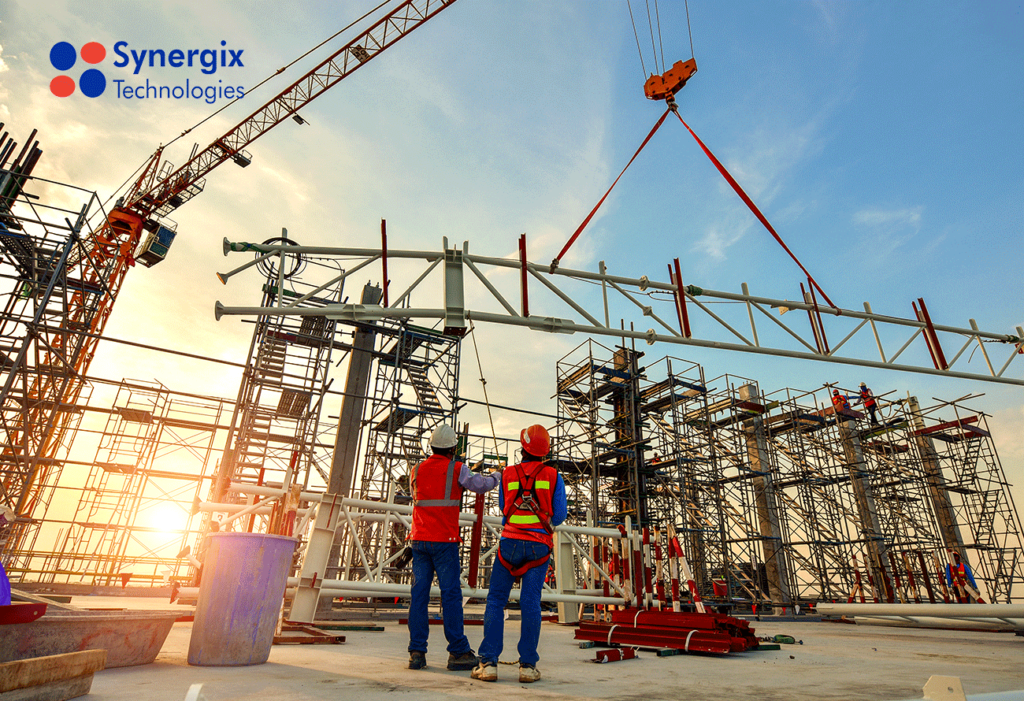 Looking for an experienced ERP software provider in Singapore that caters closely to the construction industry requirements? Synergix Technologies got you covered. Established in 1990, we have worked our way to be the leading local ERP system provider in Singapore with over 150 clients in the construction industry such as Ley Choon Group, Woh Hup Construction, Guan Ho Construction, BHCC Construction, Obayashi Singapore, DLE M&E, Poh Wah Group, Feng Ming Construction, Leng Ee Construction, Lim Wen Heng Construction, and more.
Project Budget Control
Project Manager in Synergix ERP Software for the Construction industry can set up budget control that can best help them in managing their project costs under different cost codes. The Accounts department will usually have a set of cost codes that the PM or QS will have to follow when they do their budgeting. Any cost incurred will ultimately be categorized under their correct cost codes. Budget variation is also very common during the running of projects, and this helps users to stay on top of their project costs. When there is a risk that the budget will overrun or when it has overrun, the system will then prompt users so that they can review the budget and take necessary actions.
Subcon Progressive Claim & Certification Management
In this module, you can perform Subcon evaluation, allowing your subcon to come to the portal to submit their tender. After awarding a contract to your subcon, our system will auto-generate the awarded subcontractor contract and record this as a committed cost. You may allow subcon to come into the subcon claim portal to submit their claim to your QS and your QS can generate payment response or certification for your subcon claim with approval for each project. Synergix ERP software for the Construction industry is able to track the advanced payment you made to your subcon and remind you to offset during their 1st claim to you. When there is back charge to be made to your Subcon, the Construction ERP system can auto-generate a back-charge invoice and link to our AR module for your finance department to bill them.
Procurement
During the running of projects, the site team may raise a material request. Once the material request is approved, the system will automatically send an alert to the procurement department to do a supplier evaluation before deciding which supplier to award the purchase order to. Synergix ERP system for the Construction industry is capable of providing the purchaser with useful information such as the list of suppliers from the pre-approved vendor list or historical PO before making a decision.
Human Resource
Synergix HR suite covers payroll, e-Leave, timesheet management, staff appraisal, training management, and work pass expiry tracking.
Our timesheet management APP in Synergix ERP System has a geofencing feature whereby users can only clock-in within a certain distance from the GPS coordinates, whereby the distance (for example 300 meters) can be pre-determined by your company. All the timesheet information via our app will then be automatically synchronized in real-time to the backend timesheet screen for close monitoring.
Accounting
Ultimately, all modules will be linked to the Accounts department whereby the finance team can make use of our AR, AP, General Ledger, Bank Book, and Fixed Asset as part of a fully integrated program. Our Accounting module is registered with IRAS, and it conforms to Singapore Accounting regulations as well. As a Peppol-ready solution provider, you can make use of our E-Invoicing module to send or receive invoices. For your group of companies, we have a consolidation module which tracks inter-company transaction, handling elimination entries and allowing your group to generate a group finance reporting.
Government grants
To support SMEs in their digital transformation journey, the Singapore government has introduced several support schemes that SMEs can tap on such as Productivity Solutions Grant (PSG), Enterprise Development Grant (EDG), E-Invoicing Registration Grant (ERG), and SkillsFuture Enterprise Credit (SFEC). PSG supports up to 80% of the qualifying cost whereas SFEC offers SGD7,000 on top of any government grants.
Should you be interested in adopting ERP solutions for the Construction industry, please do not hesitate to get in touch with us for a free consultation!