How Does A Warehouse Management System Facilitate Your Business?
15 Sep 2021
Warehouse management is a time-consuming and high-demanding stage. Just simple mistakes can cause lost or untraceable inventories, which will negatively influence the whole company. However, thanks to ERP systems, these days are long gone. Being one of the important features of ERP software, warehouse management solution is obviously a professional and effective assistant to facilitate your business. And here are some of its primary benefits.
Provide inventory visibility
One of the most significant advantages of a warehouse management system is to provide reliable and real-time data on inventory. This helps companies to track each and every item in terms of quantity & its movements within the warehouse or among warehouses.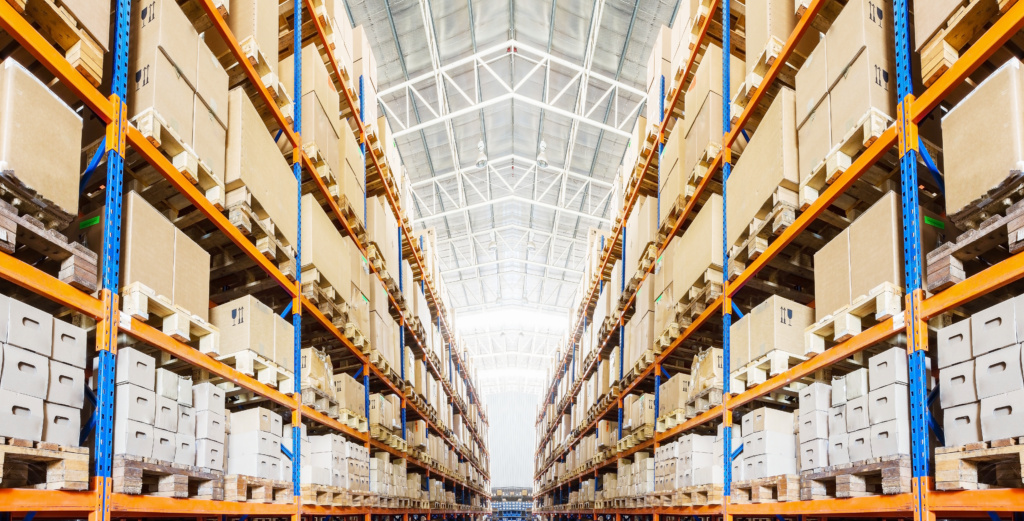 Moreover, the visibility of the inventory also gives enterprises precise information about the performance of specific items, product demand, and seasonality. This allows managers to forecast product demand and make decisions about which product should be invested more in the future.
Improve inventory traceability
Thanks to various identification numbers such as the batch, lot, serial numbers, businesses are able to trace inventory materials more easily. This material tracing feature saves redundancy, enhances precise inventory planning and allocation. Besides, it provides existing retrievable information for future tracking, service maintenance, or recall situations. Synergix ERP solution also provides barcode systems for ​​more specific product tracking.
Lower operating expenses and optimise warehouse space
Effective warehouse management can help enterprises reduce a variety of expenses. The solution can determine the optimal locations for products, commodities, and equipment according to workload and material characteristics. Therefore, companies will not waste time on locating an item or wasting expensive floor space. They can also reduce expenditures associated with time-consuming placement/retrieval and superfluous material. Additionally, inventory holding costs can be reduced by utilizing a warehouse management system to find items in connection to sell-by dates, receiving assembly, packing, and shipping points.
Ameliorate security
Whenever employees want to enter transactions, the system requires them to log in, which means they have to use unique user identities. This creates an audit trail that links certain employees to specific transactions, improving accountability and lowering the risk of theft and other problems.
Moreover, user-defined access levels protect companies' particular reports and data from unauthorized access. Users only have the right to access the information they need to do their job. As a result, enterprises do not have to worry about protecting their secrets or losing competitive edge.
Boost automation
Using a warehouse management system helps streamline internally allocated duties. Besides, it also makes the shift from paper-based work to digital activity easier. This improves the efficiency of processes, increases their scalability, and ensures data accuracy. By applying more effective strategies, automation allows for ongoing improvement in existing activities.
Strengthen the relationship with customers and suppliers
Warehouse management systems help enhance both the supply and demand chains by allowing shipments to be planned and increasing inventory visibility. Greater consumers may feel satisfied with their orders as a result of the reduction in order accuracy errors and shipping lead time, which leads to more sales. When your team is ready to handle inbound supply chain orders, your suppliers will be able to move on to their next delivery much more quickly.
Conclusion
In short, in this technical era, warehouse management systems are helpful for companies to streamline their inventory activities. It helps enterprises track products' situations and locations, reduce various kinds of expenses, and ameliorate data security. Synergix Technologies also provides these features in our ERP System's Inventory Management Solution. As customisable software, our system will absolutely fulfill your unique requirements.
Grants
The Singapore Government has launched several grants to encourage enterprises to adopt advanced technologies. With the support of Productivity Solution Grant (PSG) and Enterprise Development Grant (EDG), all eligible companies will have the opportunity to receive funding up to 80% of the qualifying cost. The maximum support will be valid till March 2022, so hurry up to embark on this digitalisation journey!
Contact our experts now to get more information!