5 Ways To Leverage Your Construction Planning Process
21 Sep 2023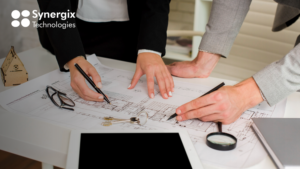 Construction is the process of building materials, facilities and infrastructure. As construction involves a long-term complicated and challenging process, it is necessary to work on a building project. That means, the construction manager must create a well-thought-out plan before beginning this task. Material requirements, construction procedures, and legal requirements of the project are all determined at the planning stage.
We can't deny that one of the most important aspects of a construction project is the planning stage. Without a sound plan, the likelihood that the project will succeed is also impacted. As a result, the planning team for the construction project needs the appropriate tools, among which is construction ERP software. Some building planning tasks can be automated using construction management software. With it, the construction team may create building plans that are more effective and based on more precise data.
Also read: What is Enterprise Resource Planning (ERP)?
Table of content
What is Construction Planning?
Construction planning is the first step of the whole process. This is a challenging and fundamental activity in the management and execution of the construction project. The project manager creates a plan that overviews the construction project from start to finish.
The goal of this step is to ensure that the project owner and builder meet the standards for cost, time, quality, and safety. Field analysis is typically the first step in construction planning so that the project manager may assess the circumstances of the site. With this knowledge, the project manager can develop a construction master plan that specifies the project's timeline, organisation, monitoring, and control.

Below are 5 tips that can help you leverage your construction planning process.