List of ERP Modules for Your Business Optimisation in 2023
15 Apr 2023
Prior to the 1990s, the first version of Enterprise Resource Planning (ERP) systems was in the form of material requirement planning systems (MRP), with a strong focus on manufacturing and operational processes. Since then, enterprise software has been developed into a cross-functional ERP system to automate entire business processes and achieving new heights of operational productivity.
Today, a fully integrated and customisable ERP software offers various modules to assist all of your departments, from operations (project/equipment management) to the back-office (accounting/human resource). In addition, most ERP software is cloud-based and additional modules can be purchased depending on your business' needs and technical capabilities.
Having some knowledge of ERP modules is critical if you are considering adopting an ERP system. Let's run through a list of some of the modules an ERP software can provide to pick out the essential ones for your company in 2023.
1. Trading and Distribution
A strong ERP system can bring about substantial automation to your Trading and Distribution processes. The system can store all essential product details such as brands, categories, specifications as well as capturing pictures for better identification. Applying smart technology (LOT and Serial Number tracking) and enabling the common inventory costing methods (FIFO/ Average Weighted), ERP software offers optimum traceability for your inventory management.
As the system is programmed to have different pricelist settings and display the recorded selling price/ quantity, your salesperson can flexibly prepare quotations, which will be approved online before being sent to customers. If there is insufficient stock, a purchase module will assist you in raising purchase requests by showing historical PO prices for comparison or proposing potential vendors. The delivered goods, then, will be monitored by Good Received Notes (GRN) and QAQC module so that the good-quality ones are updated into inventory while the rejected ones will be sent back to the suppliers.
Understanding the importance of stock planning, ERP system also allows you to estimate the monthly stock demand to ensure the operation runs smoothly. Furthermore, multi-companies can take advantage of a consolidation module to monitor inter-company transactions as well as utilise the Global Inventory Code so there is no need to create a separated inventory for each subsidiary.
2. Project Costing
SMEs in project-based sectors such as Building & Construction need a clear overview of resource management for each project. With an ERP system, users can supervise all projects' progress through a mobile application on iOS or Android devices. Accordingly, you can have access-on-the-go to effectively manage work allocation (job location, nature of work, contact of the assigned team members/ leader and worker attendance tracking) and required inventories (materials, owned/ hired assets) as well as raising requests, making approvals and monitoring project status.
The e-Project Costing Solution in an ERP software can also help to measure the required budgets, allocate costs and automatically compute each project/ project scope's profitability. Based on the estimation and calculation, you can easily monitor each project's finances and make timely adjustments to avoid overbidding or under-quoting a project. Thereafter, the system allows tracking all projects' billings, retention and cost statuses with flexible billing methods conforming to local standards.
3. Manufacturing
The Manufacturing module remains important in a modern-day ERP system. It provides an overall control over your manufacturing performance from order management and material procurement to production status and quality control.
A Manufacturing ERP system solution can monitor material status and production capacity and automatically show alerts to your production team. Using a well-developed algorithm, the system enables effective production planning which shortens operational time and costs as well as allows prompt response to unforeseen disruptions in your business plan.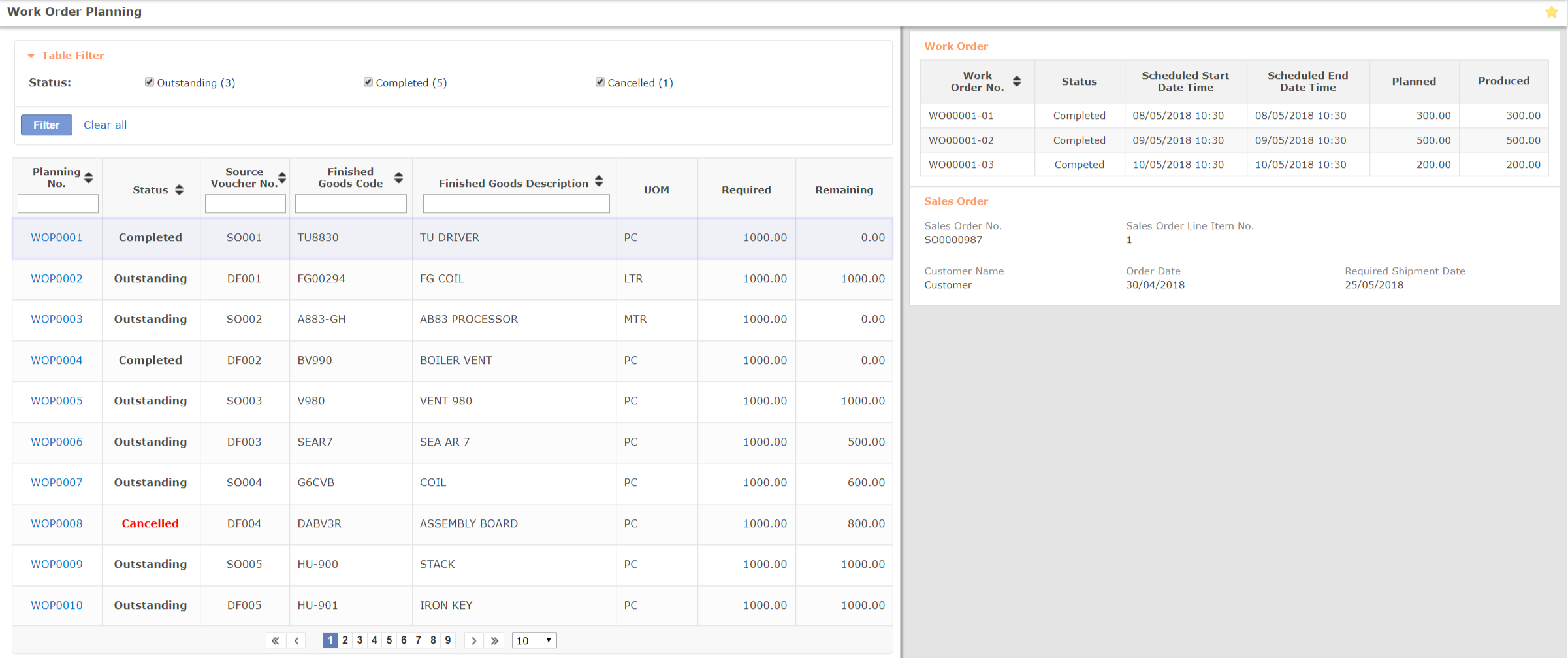 Furthermore, tracking and monitoring bills of materials (BOMs), inventory and workers' performance can be eased out with technology involvement such as serial number tracking and employee ID scanning.
4. Contract Management
An ERP system offers an efficient module that automates the whole process of Contract Management. A streamlined data flow integrated with other operational modules can eliminate mistakes and errors and accelerate your business operations.
On a web-based system, a contract quotation can be submitted anywhere and anytime for approval. The approved contract is then converted and monitored in the system with clear status indicators, such as active, revised, terminated or expired. Contract dispatching is also part of the automatic system as it is linked to the operational assets and integrated to barcoding or RFID system. At last, a contract invoice is effortlessly generated based on the billing frequency set up (monthly, bi-monthly, quarterly, bi-annually, annually and usage).
5. Customer Relationship Management (CRM)
To retain your existing customers and expand your business, it is extremely important to track your customer's requirements and behaviors. A CRM integrated into an ERP system can record most of your prospect's key information, from contact details to follow-up history, creating a consistent real-time information base.
Furthermore, with the ERP system's web-based mobility, your salesperson can access or update the database whenever needed through their mobile browser on devices such as smartphones, tablets or laptops. As a result, information flow in your business is transparent, helping your sales activities to operate smoothly without interruption from miscommunication or lack of information.
One main highlight of any ERP software is the ability to automatically generate reports to provide actual costing of sales activities. Time and cost spent on a lead are recorded to analyse the prospect's potential value.
6. Human Resource Management (HRM)
An ERP system can provide an HRM module to reduce the workload of your HR department significantly while monitoring employees' performance properly. From submitting or approving time off and tracking employees' attendance to generating payslips and payroll reports, as well as allowing multi-level review for staff appraisals, the ERP software can automate the entire HR operational processes and help managers monitor manpower allocation effectively.
7. Financial Management
The complex and time-consuming tasks done by your finance department can be eased out with the assistance of a Financial Management module in the ERP software. Based on the recorded data, cash receipts and receivables, as well as invoices and payment, are under your control as the system will highlight to you any overdue items. Additionally, preparing financial statements, periodical performance/budget reports, or dealing with multiple currencies is simplified within a mouse click as you can customise the reporting templates to your own requirements in advance, and the system will generate them accordingly.
8. Business Analytics (BA)
Keeping an eye on your business performance is necessary but requires a great deal of effort and time. With a Business Analytics function that is linked to your ERP system, you can set up and schedule to receive auto-generated analysis reports of different units daily, weekly or monthly, based on your requirements. The BA module can also identify under-performing sectors based on your preset figures and send you timely alerts through email if there are any sectors with results lower than your base guideline. With such convenience and flexibility, this ERP software module is invaluable for managers to supervise their overall operational performance and make critical decisions to expand the business.
9. Vertical Extension
An ERP system can also offer Vertical Extensions to cover other sections of your business. You can facilitate sale processes with a mobile sales application, which allows swift checking of inventory balance and inputting orders directly from the mobile devices. A good Wholesale Trade ERP system will work with any Point-of-Sales (POS) system and together, these applications will streamline your business operations substantially and reduce time wastage in administrative tasks.
Also aiming at optimising your business, Synergix ERP system offers optional QAQC and Warranty modules to monitor your products' failure rate and provide warranty servicing respectively. The system's Equipment Maintenance Module helps your staff to keep track of your equipment performance, and to schedule timely maintenance and prevent technical issues.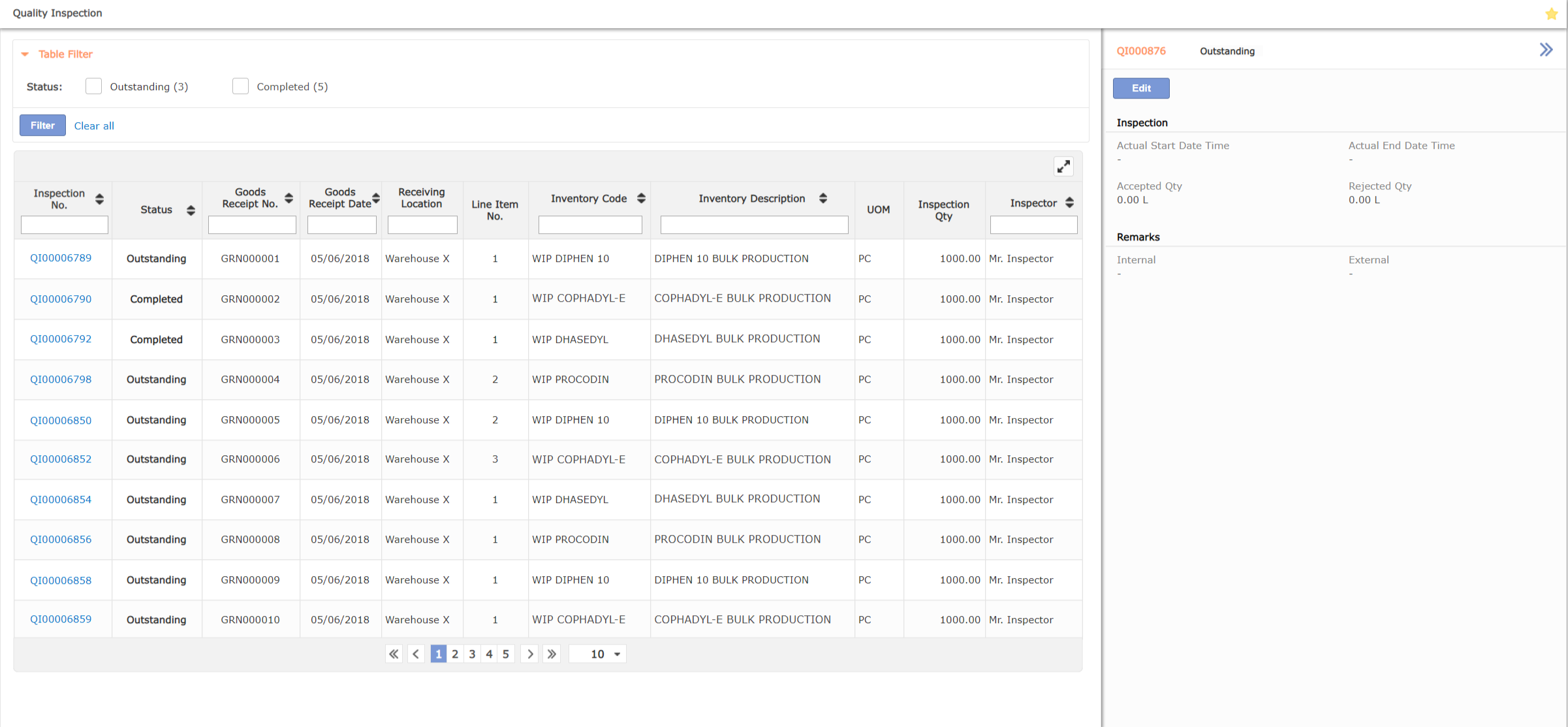 Which ERP modules does your business need?
Each attribute listed above is tailored to handle specific processes of your organisation. Integrating the ERP modules smoothly will reshape your operational processes altogether and boost your business productivity. Therefore, we suggest you evaluate any ERP system's functions thoroughly to select the best match for your operations. It is highly recommended to meet an experienced consultant team to have an even better understanding of your upcoming ERP system.
Feel free to contact Synergix's consultants anytime to learn more about ERP modules and boost your business productivity with the digital transformation!