Managing Stock And Inventory Effectively To Save Your Money
15 May 2019

Inventory management, nowadays, is one of the most crucial business processes during the company's operation as it holds a strong relation with purchases, sales, and logistics activities. Enterprises that are not efficiently managing their inventory take the risk of suffering the losses of up to 11.7% of their annual revenue through inefficiencies such as out-of-stocks or overstocks. This is why having an efficient inventory process is of paramount necessity for enterprises that are in need of boosting business' profit to the maximum.
In this article, we would like to highlight some reasonable measures which are impactful in facilitating enterprises to control stock and inventory effectively to set their money aside.
Inventory Management in an Organization
Inventory management refers to the process of ordering, storing, and using a company's inventory. These contain all the tasks relating to developing as well as monitoring raw materials, semi-finished materials, and finished products. Through preceding activities, enterprises will easily keep a precise track of how many goods are in stock, where these products are located and how much material is left. Based on these collected data, top management of the companies will, then, be able to make the right decision of the proper re-ordering time to minimise the risk of redundant inventory which may lead to associated operational sunk costs.
Although, inventory management plays such an important role, yet businesses are not really investing and taking good care of it as 43 percent of small businesses do not track their inventory at all, or are using manual processes. They often use traditional programs like Excel, Google Sheets and manual tools to keep track of inventory databases. However, these error-prone manual programs can contribute to serious mistakes and have proven to become increasingly less productive in offering value to the company's inventory control process especially in the current innovative world. Thus, it is recommended that businesses should acquire and integrate new software programs like the Enterprise Resource Planning (ERP) system in internal inventory management process to level up the fundamental operational efficiency.
How to manage stock and inventory effectively
Adapting innovative technologies such as ERP system can bring a great improvement in managing inventory. However, to reach the peak of stock optimisation, enterprises still need to put significant changes on the inventory-centric process.
1. Establish par levels
Of all main tasks related to the inventory management, setting "par levels" for specific kinds of products is the most mentioned one. Par levels – recognized as Periodic Automatic Replenishment levels, are the minimum amount of certain product that must be on hand at any given time. This amount of goods will ensure the stock visibility for businesses to meet customer needs and avoid loss of sales towards competitive rivals as a result.
To maintain the par level, enterprises must track and monitor the products' amounts and location in a timely manner to know if the par level has fallen below the specified quantity. To get this type of information the most quickly, enterprises can rely on the advantage of an innovative solution like ERP solution. An ERP system which is equipped with a helpful reporting mechanism of inventory within the store will enable prompt reporting statements of available goods in warehouse locations. Hence, enterprises will be able to control the inventory amount with much ease and can decide whether it is the appropriate time to make the re-order request or not.
2. Forecast Demand
Par level goes hand in hand with demand forecasts. To set the most proper amount of certain stock at any given time, businesses have got to be the best as they can in forecasting. It is obvious that predicting the exact demand is impossible for any enterprises but they still can get the near-perfect projection via several reliable metrics. Businesses can observe the latest trends in the market, outstanding economic events involved with a rise/drop in demand and sales in the reality in comparison with general plans.
The most ideal solution to sharpen the forecasting skill is perhaps to invest in an effective inventory management system. With the support of an ERP system, businesses can monitor different kinds of stock with easy tagging, classification and item analysis. By virtue of that, top management can keep track of the items that are selling briskly and slowly and be able to get a more comprehensive prediction of the market demand for each of them. As an ERP software in Singapore offers a variety of modules and industries, the decision, then, is up to enterprises to select the best-fit one for the forecasting activities depending on their main operational field.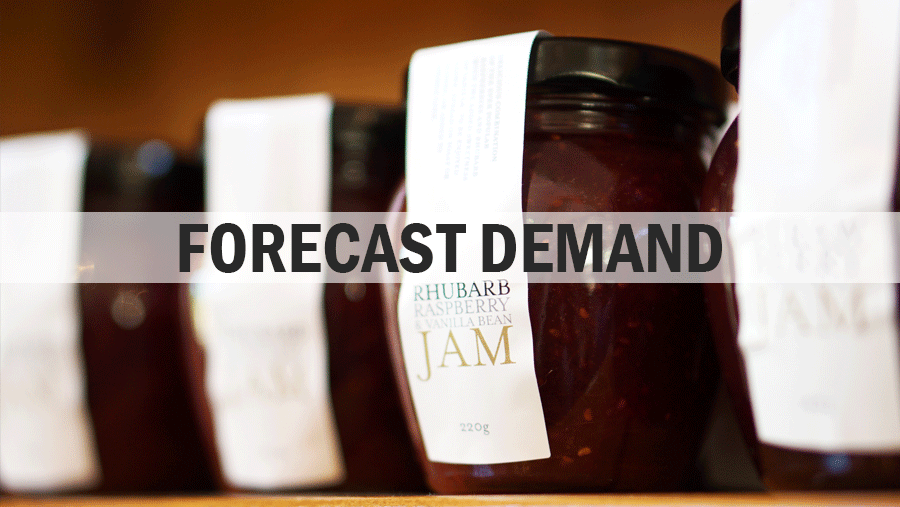 3. Consider Automation
Gone are the days of manually recording data in pen and paper. As digitisation has gained its popularity, business owners nowadays, are using cutting-edge technologies that provide real-time tracking to manage the majority of inventory activities. Multiple data entry clerks are no longer needed to do daily reconciliations. Instead, businesses invest in cloud-based ERP system that automatically keeps all relevant records.
The real-time inventory tracking generated via an ERP system can give businesses precise, error-free status to available stocks. In addition, ERP software facilitates creating serialised barcoding, which not only helps streamline the transaction processes but also captures the changes in quantity, location, and status of products instantly. As a result, businesses can always catch up with the up-to-minute inventory information and be fully informed with accurate data to keep the inventory management wheels moving smoothly.
CONCLUSION
From all the expressions above, it is undeniable that integrating Enterprise Resource Planning (ERP) system in internal infrastructure is a must-have requirement for a seamless inventory management process.
Choosing Synergix E1 ERP Solutions in Singapore provided by Synergix will not only allow you to find the most suitable solution but also facilitate your company to get funded when applying for grants such as Productivity Solutions Grant (PSG).
For more information and any needed help, please contact Synergix Technologies as our experienced ERP consultants will be happy to listen to your requirements and offer you free consultancy!