Must-have Technologies to Boost Sales
04 Jul 2019
It is no doubt that the sales department plays a vital role in any organization as they are symbolized as a bridge between the prospective customer's needs and the core values offered by the company to fulfill these needs. For that reason, top management is ceaselessly finding ways to boost sales. In today's technology-driven market, maximizing sales through cutting-edge technologies is inevitable. Other than the effective CRM and ERP System, there are also a variety of tech options in the market where businesses can utilize them to build their customer base and increase the profit margin of a company. In this article, we would like to present 3 standout technologies that can help businesses succeed in today's competitive sales environment.
1. The Cloud
"The cloud" or 'cloud-based management" is a requirement in boosting sales nowadays. It is a network created by a variety of servers which offers an online service for organizations to store information. Enterprise Resource Planning (ERP System) is a typical example, for instance.
Thanks to the cloud-based storage, ERP system allows the sales team to monitor all important business data within one single system. To be specific, team members can get access to all kinds of information uploaded from different departments such as marketing, accounting, and customer support even when they are away from the office. Salesman, then, can adequately provide related information while reverting to potential clients' inquiries and solving their concerns which can lead to an increase in the chances of closing more deals. Therefore, it is not an understatement to say that cloud technology is the key to foster the sales team's productivity in general.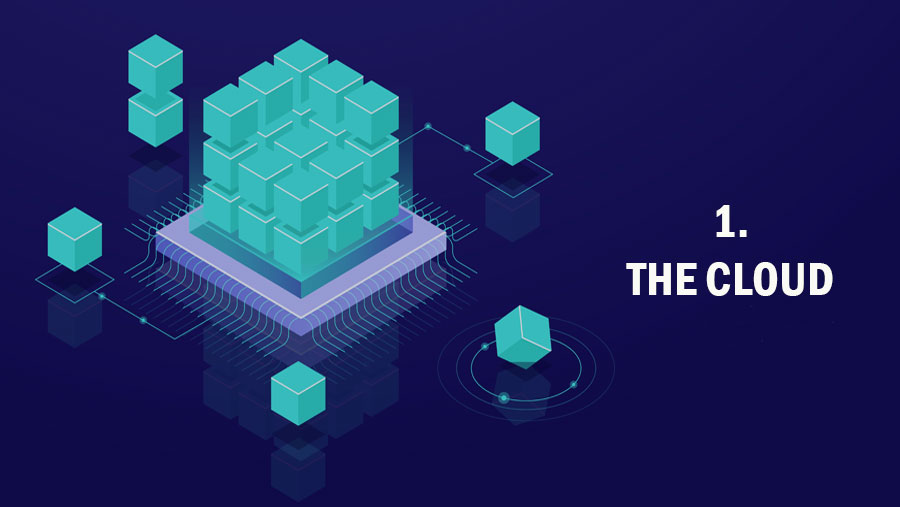 2. CRM System
When it comes to technologies used to boost sales, Customer Relationship Management (CRM) system is also a highlighted tool that organizations should have in mind. It is a technology-centered on monitoring and analyzing clients' interactions and data in order to foster business relationships.
By tracking previous communications recorded in the CRM system, the sales team will know exactly the right time to follow up on a sale, renew contracts or provide system upgrades to key prospects on time. These are steps that can make sure potential customers are attended to by the time they have requests, which can increase the possibility of closing a sale. In addition, the CRM system enables companies to streamline the general sales process. It helps automate complex order processing and quotation preparation which results in reducing operational cost and generating more sales revenue.
Not only are two aspects above improved, but the report management process is enhanced as well. The CRM technology allows salesmen to create and prepare weekly and monthly sales report with much ease. As the preparation process is automated and it only requires a few clicks to proceed, the sales team's productivity is enhanced.
3. Customer Portal
According to Wikipedia, the customer portal or client portal is defined as a point of access to an online collection of different resources such as digital files, information, services through a web browser. Many enterprises are developing their own portal to offer their customers an electronic gateway to internal information which is relevant to them. This information can be anything from invoices, credit status, transactions to order information. As the customer portal is available 24/7 on different devices, customers are able to review data and communicate with the company's sales team easily. This obviously makes a great enhancement to the business relationship between a company and a customer. In addition to that, the customer portal can also be integrated with various core management systems such as CRM or ERP software.
Conclusion
Adopting technological innovation by utilizing practical systems such as CRM or ERP system is of great benefit for the organization in boosting sales. Synergix Technologies – a company with more than 20 years of experience in the industry is honored to become your reliable ERP solution provider in Singapore. In addition, as a pre-approved vendor for the Productivity Solutions Grant (PSG), our team will give the best support to local SMEs in applying for the government grant where they can receive up to 70% funding to keep cost affordable.
Contact us for a free consultation and get assisted in applying for Government Grant to make fundamental changes to your business today!