How a Synergix E1 ERP System is Changing the Manufacturing Sector in 2018
25 Jun 2018
Singapore's economy has experienced an increase of 4.3% in the first 3 months of 2018, which surpassed its performance in the final quarter of 2017. The manufacturing sector is reported to contribute greatly to this improvement as being the key growth driver of 10.1% expansion. The reason behind such an increase is proven to be the trending implementation of advanced technologies. Take a look at what an automatic system such as Synergix E1 Manufacturing ERP System can help to boost your business.
Systematic Scheduling
To assist manufacturers in Production Planning, an ERP system offers a consolidated overview of all production requests and automatically assigns the default Bill of Material (BOM). The production planners, therefore, can easily supervise each order and make prompt adjustments when needed. Besides, based on the order date or production due date, the Synergix ERP system automatically allocate production depending on machine capacity. Such assistance from Synergix E1 ERP System obviously speeds up the manufacturing process and prevents errors from the first operation stage.
Simple Adjustment and Customization
In the case when there is not enough machine capacity for production, Synergix ERP provides users with a feature to reassign the required machine or postpone current tasks to spare capacity for more urgent orders. During peak season, production schemes can also be modified to increase manufacturing hours. Furthermore, BOM which is available in various versions can be edited anytime to customers' requirements. With its flexibility, ERP software can be customized to meet every changing need of a business, especially a growing one.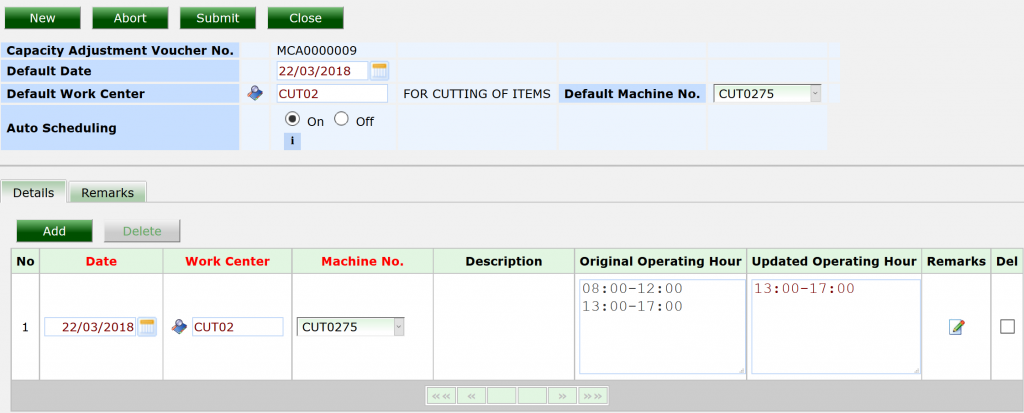 Up-to-Date Order Status
Besides facilitating business performance, Synergix E1's Manufacturing ERP system ensures real-time updates for information within your business, providing all staff members with precise data at hand. Whenever customers inquire about their order status, your service is able to deliver detailed answers of which stage the goods are being produced at, which contributes to customer satisfaction.

Systematic QAQC process
With the ERP system, inspection tasks are managed and assigned effectively, making sure all incoming goods/ production batches are quality checked. Inspectors can easily route each batch using Lot/ Serial number for quality records and disposition. Afterward, reports on inspection results can be automatically generated in the ERP system, giving users the accurate oversight of the products' quality including problematic quantity and the causes of it as well.
Based on the current economic situation, Small and Medium Enterprises (SMEs) are advised to increase productivity and achieve a larger market scale against other competitors. One of the ways this can be done is by investing in a Synergix E1 Manufacturing ERP Solution.
Over and above, the Singapore government encourages SMEs to increase productivity with funding schemes that facilitate the development and deployment of innovative and smart technologies. One such funding grant is the WorkPro – Job Redesign Grant, which covers 80% of project costs or up to $20,000 per worker, whichever is lower. In addition, you may choose to go for the Capability Development Grant or the newer Productivity Solutions Grant, depending on which is more beneficial for your company.
Contact us today to see our ERP System demo and receive more advice on workflow optimization and pricing from our specialized consultants!