What Are Typical ERP Modules For Construction Companies?
13 Oct 2021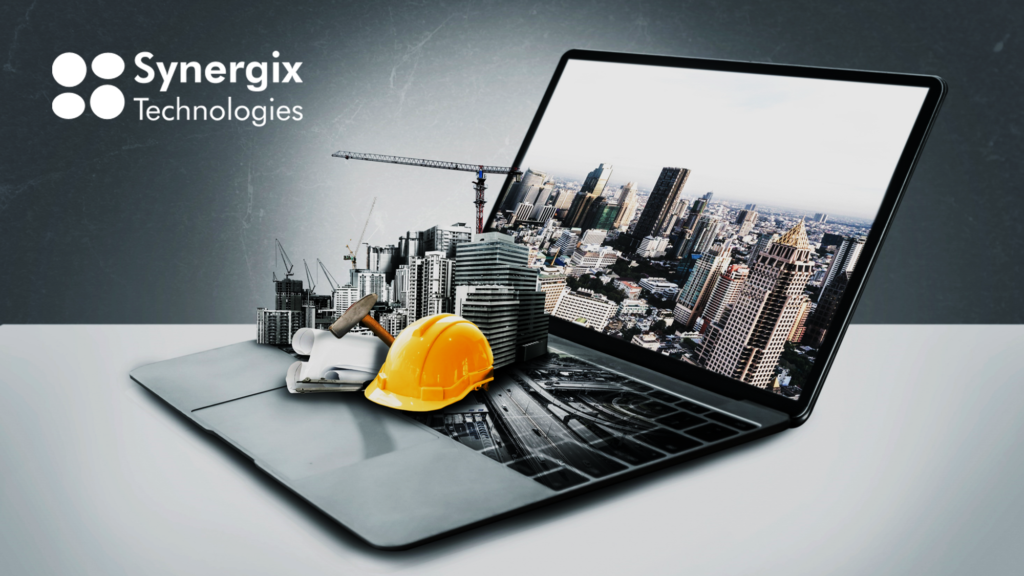 Enterprise Resource Planning system (ERP System) is absolutely a great assistant for businesses, including construction companies. It assists construction firms in managing their resources such as labor, equipment, and materials. In fact, if your company already has an ERP system or you are considering adopting one, it is critical to understand which ERP features will be the most beneficial to your business? In this article, we would like to give significant insights into typical construction ERP modules and their key advantages.
Project Costing Management
Project Costing Management provides real-time visibility into companies' project processes and financial data. The module allows project managers to keep up-to-date with their project budgets and actual costs in real-time. It also guarantees that builders do not miss any single cost components such as material cost, labor cost, and overhead cost.
Besides, construction companies often have Project Variations Orders for both additions and exclusions. But thanks to the Project Management Solution, all changes will be updated and linked to all other related modules. Therefore, an audit trail might be generated to reflect and analyze these changes.
Customer Relationship Management
Customer Relationship Management solution provides a centralized place with all key customer data such as demographics or purchasing histories. This allows construction firms to have real-time access to all information of their customers. Therefore, they can promptly meet customers' demands, provide a better experience, and ultimately boost customer satisfaction. As a result, companies can attract more customers and retain them.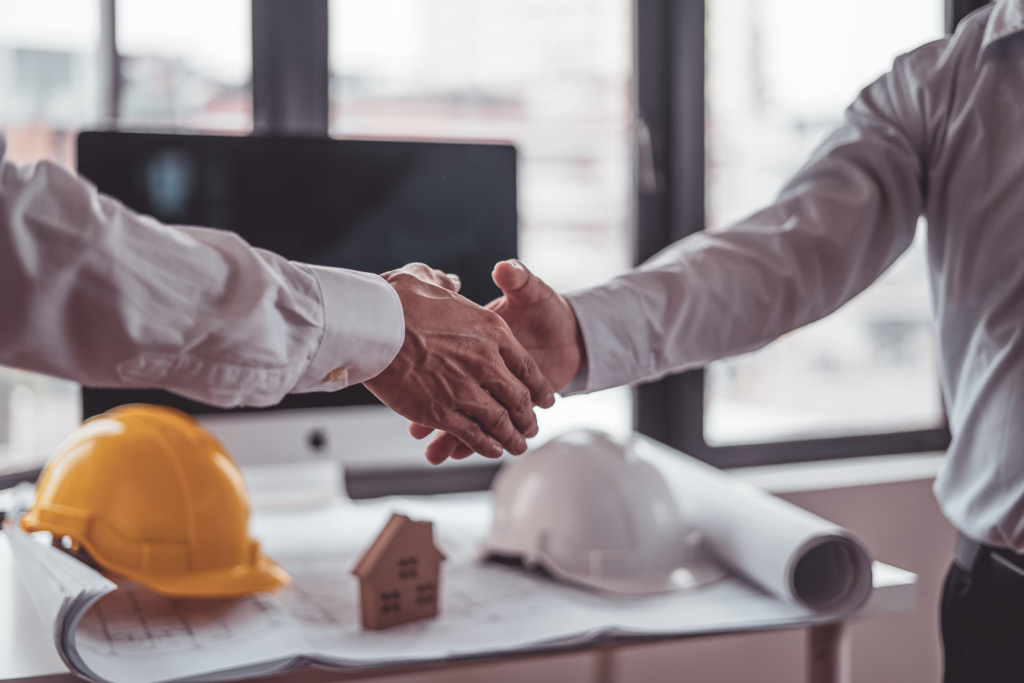 CRM modules also help to improve sales activities. Construction companies can categorize sales pipelines, stay current with the sales process as well as analyze sales data. Hence, a step-by-step sales process that is trustworthy and accessible to all employees will be established and even changed in case of difficulties arise.
Human Resource Management
Being one of the most popular modules in an ERP System, Human Resource Management helps construction companies manage their employees more efficiently. They can quickly track employees' information such as their number of working days/hours or their day off. Once workers clock in into the system, the system will be able to track their ID code, as well as the project they are working on. Therefore, managers can keep track of employees' performance and their working process at any time.
Moreover, the module also assists HR managers in payroll. They can create payslips for each employee which include all detailed information like basic salary, overtime pay, deductions, claims, and the final net wage at any moment. As a result, by sorting and analyzing data, companies can limit and even remove inaccuracies.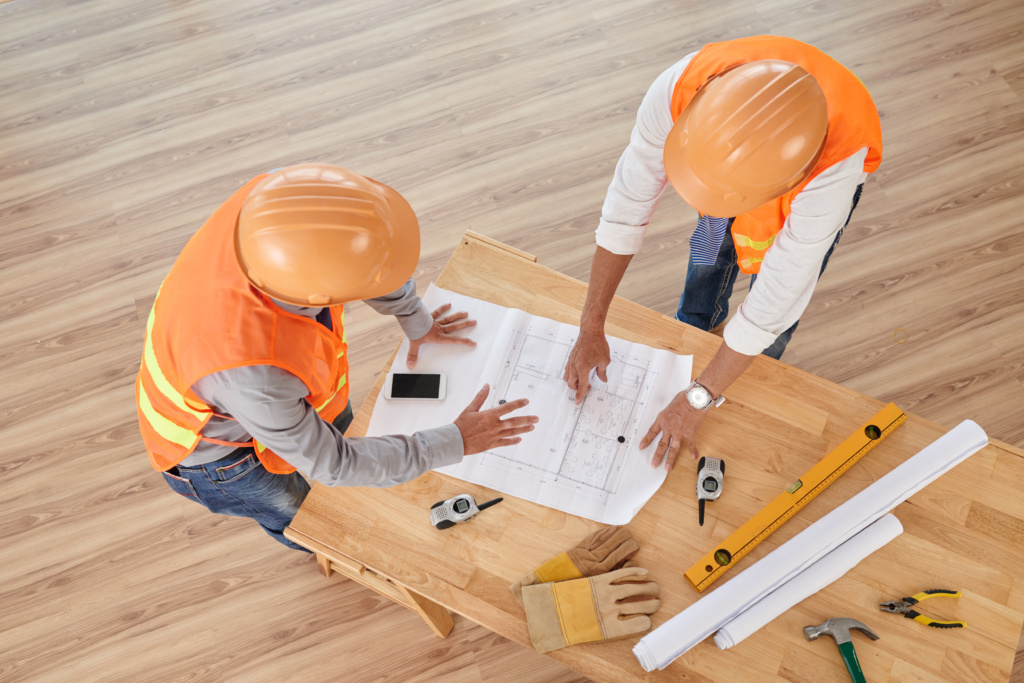 The solution also allows construction enterprises to offer the right training/courses to the proper group of employees according to their employment type or designation. Both the employee and the management can access employees' progress through a point system.
Financial Management
Financial Management, as the name implies, aids businesses in following up with the present and future cash flow conditions by tracking and recording account payables and account receivables. It also alerts the financial manager and salesperson whenever an order is created. This ensures the security of their cash flow.
In addition, this solution also helps the companies to track real-time financial data by providing full information about cash inflows and outflows. Furthermore, the feature gives users the tools to create and customize financial reports according to companies' needs. This might improve financial position monitoring and analysis.
Business Analytics
Business Analytics module assists construction companies in measuring and analyzing the business to obtain a better understanding and make timely decisions with just a couple of mouse clicks. They also can track, evaluate and monitor the performance of various business operations and entities. So, it will be convenient for enterprises to compare the performances of many different business departments.
Moreover, in case that any units or marketplaces are underperforming, companies will be informed immediately. Thanks to these precise and timely insights, construction companies can rescue the situation, determine the next critical steps in business strategy and then limit losses.
Grants
In brief, all 5 features above are beneficial for all construction companies. They can help construction firms simplify their working process and streamline their business. Synergix ERP software provides those construction ERP modules inside our system. As a customisable and integrated system, our solution will absolutely fulfill your diverse requirements. Should you wish to digitalize your own company, do not hesitate to reach out to us.
To encourage companies to adopt advanced technologies, the Singapore Government has extended the valid date of Productivity Solution Grant (PSG) and Enterprise Development Grant (EDG) till March 2022. Eligible companies have the opportunity to receive funding up to 80% of the qualifying costs. This year is the best chance to embark on this digitalisation journey, so do not pass by this opportunity!
Contact us for more information!